+47 73 800 800 
Hotel Breakfast:
Mon-Fri: 06.30-10.00
Sat-Sun: 08.00-11.00
24th December - 1st January: 08:00-11:00
Breakfast
Palmehaven is the location for the hotel's five star breakfast, where guests can enjoy a beautifully presented buffet, with meats and cheeses from award-winning Norwegian producers, alongside delightful à la carte dishes such as the açai berry bowl, with granola and fruits.
Voted Best Hotel Breakfast in Norway (2022), guests in Palmehaven receive many à la carte items included, with barista coffees, smoothies, porridges, egg cocottes, Røros thick-cut bacon and more, all made to order. As well as several luxury items such as Champagne and caviar to upgrade your experience.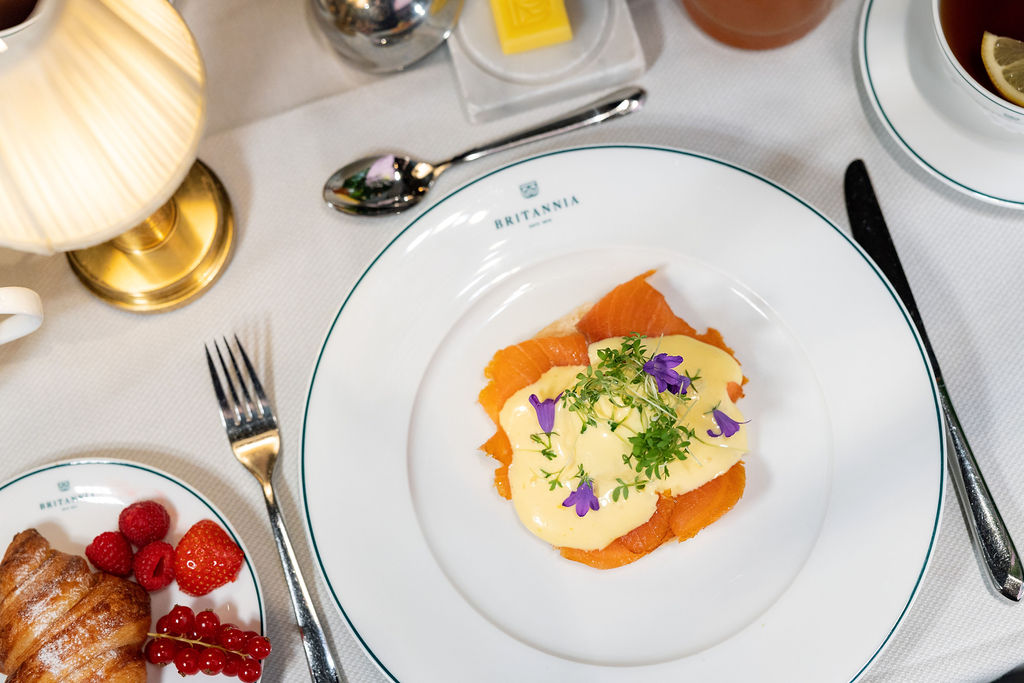 Breakfast at Britannia Hotel is a refreshing break from traditional Norwegian hotel fare. The hotel aims to set new standards when it comes to quality and sustainability, with an emphasis on seasonal food and made-to-order dishes for each and every guest. The menu includes both classic and contemporary dishes, with a greater focus on plant-based food, with a dedicated vegan page in the à la carte menu.
It is also now possible to experience the hotel's award-winning breakfast as a non-staying guest. Palmehaven is open for breakfast bookings, Monday-Friday 6.30am to 10am
kr 495 per person / kr 210 for children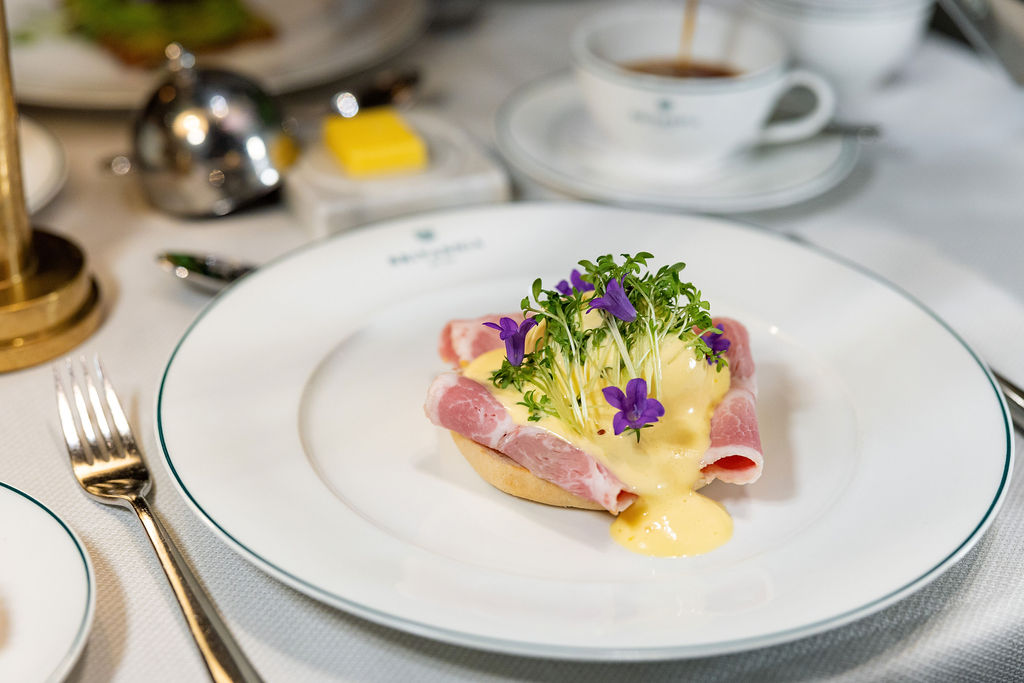 A sustainable, quality breakfast
It is no secret that Britannia's recipe for success includes looking back over the hotel's history and re-introducing features from the past, with a modern twist. But the hotel also looks to the future, and installs sustainability measures to protect the experience for future generations. An example of this is the collaboration with Braattan Gaard; a farm which sits next to Jonsvatnet, a huge pristine lake above Trondheim. The farm grows vegetables, fruit, flowers and herbs, exclusively for the hotel. Among other things Braattan produces the delicious cold-pressed apple juice for Britannia's breakfast.
Most of the products on Britannia's breakfast table are either home-made or from local Trøndersk producers. As well as the collaboration with Braattan Gaard, the kitchen works closely with several suppliers to develop signature products, not found anywhere else. There is an emphasis on short-travelled food. The honey is from beehives on the hotel's roof, which also encourages pollination in the city centre.