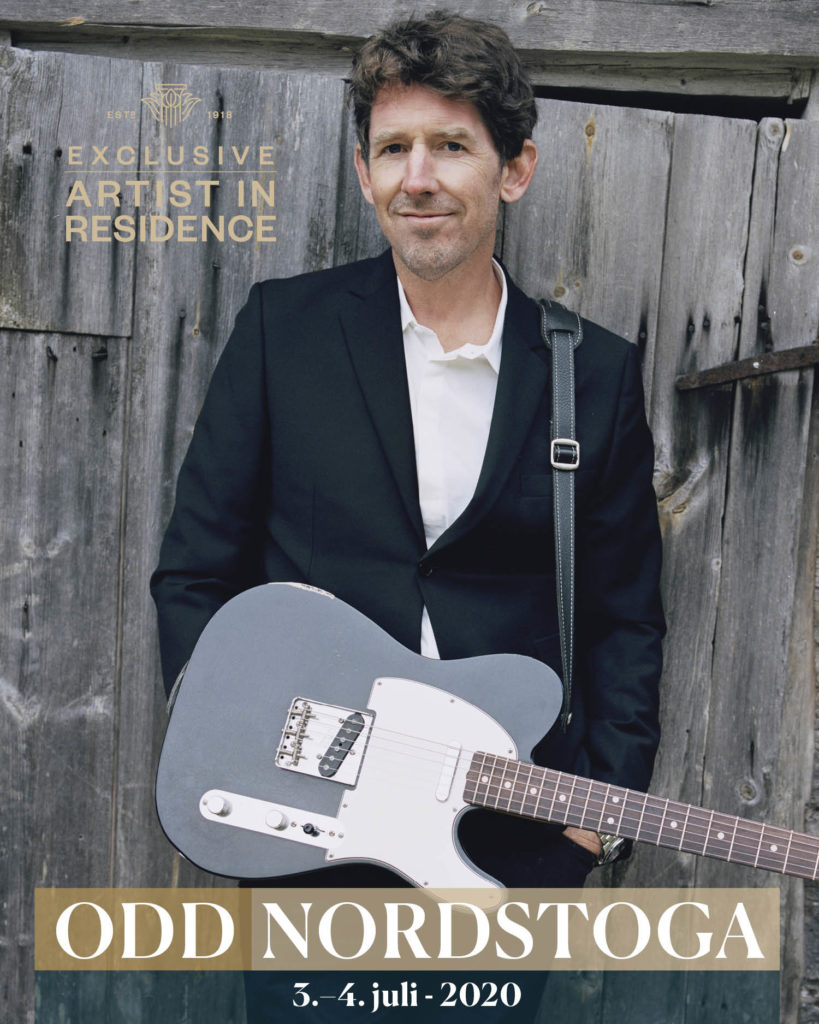 After a self-imposed, year-long sabbatical from concerts, Odd Nordstoga makes his return in Trondheim this summer. This music poet is a national treasure, who will also bring a playfulness to the stage this summer. Along Gjermund Silseth, he will be singing about subjects such as his Grandpa and the importance of friendship.
Odd will be playing some of his well-known classics, alongside tasters from a new forthcoming album. It's an event to look forward to and will provide lots of happiness for all in attendance.
Odd's concerts are part of Britannia's Artist-In-Residence series, which will be taking over Palmehaven this summer. Mini-residencies, with intimate acoustic concerts, playing for several nights in a row. Enjoy being up close with the artists, with great music, fine food and drinks, in a unique atmosphere.
Thursday 2nd July, 7.30pm *new date added!*
Friday 3rd July, 7.30pm *sold out*
Saturday 4th July, 7.30pm *sold out*
Ticket price includes an aperitif and a special dinner; Plateau fruit de mer Britannia, a platter of the best local Norwegian shellfish, served on a classic "plateau" with tasty garnish and sides:
King crab brushed with herb oil
Fresh prawns
Crayfish
Crab from Frøya
Scallops Carpaccio
White wine steamed mussels
Halibut ceviche with coriander, cucumber and pomegranate
Sauce vierge
Aioli with baked garlic and grilled lemon
Browned butter-hollandaise
Vegetable-crudité
Bread from Britannia's bakery.
Alternative cuisine is available for guests who do not eat shellfish and we can accommodate all allergies. Please contact booking@britannia.no to communicate preferences.