It has been an eventful weekend for Britannia, both in and out of the hotel, as several of our employees have been testing themselves in competition... and there are many excellent results to report. Waiter and sommelier Filmon Teweldemedhin was confirmed as Norway's representative for Norway in Jeune Sommelier Europa competition in Germany this autumn, followed by the news that Fredrik Totland and Ingrid Aas triumphed in Iceland in the Nordic Championships for chef and waiter apprentices.
The weekend was topped off with the news that Britannia Bar won the People's Choice Award in the Bartenders Choice competition!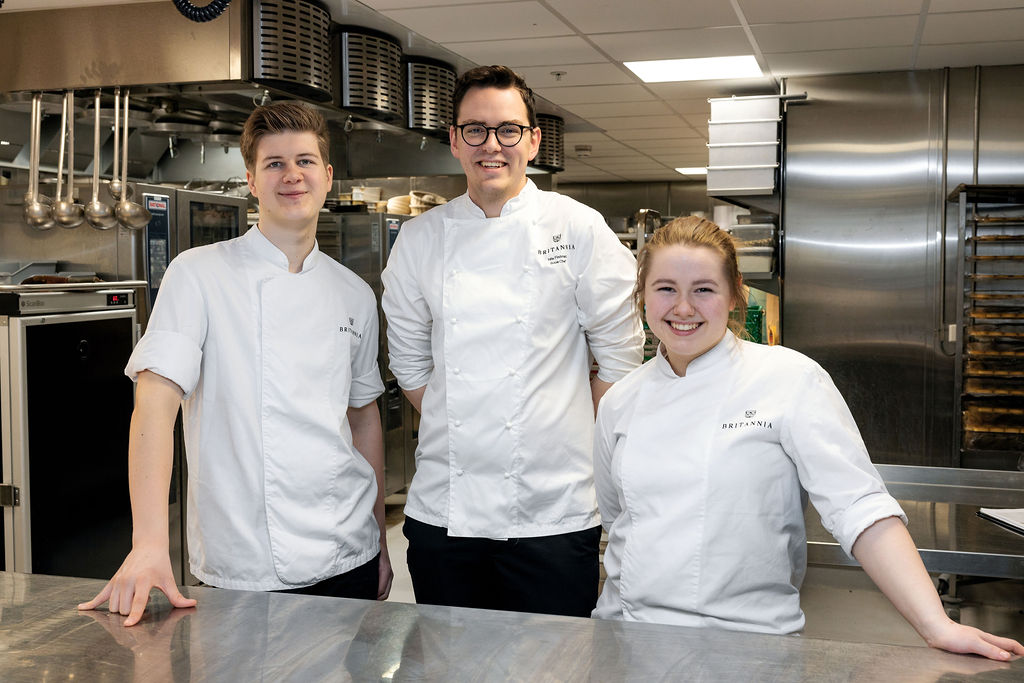 The theme for this year's Nordic Championships for apprentice chefs was "go green" in keeping with a general increased focus on sustainability in the culinary world. First year apprentices Fredrik Totland and Ingrid Aas were ready for the challenge.
The competition started with theory assignments on Saturday morning before the apprentices took on subject-specific and practical assignments. The cooking teams were tasked with making a two-course menu with well-known ingredients, either 100% vegetarian or using seafood. The team from Britannia chose the former and made vegetarian two-course meal.
On Sunday, the Britannia apprentices team were given a mystery box from which to create a menu, without any help from their team leader (Britannia's Sous Chef, Nils Flatmark). The box contained, among other things, the front part of lamb, a cut which the apprentices had not worked with before.
After several days of hard work the Britannia apprentices were awarded first place on Sunday evening.
This is an incredible achievement by Fredrik and Ingrid. I am very impressed and very proud of them! Their team leader, Nils, also deserves a lot of credit for assisting and coaching them to this result.

Britannia Executive Head Chef, Espen Aunaas.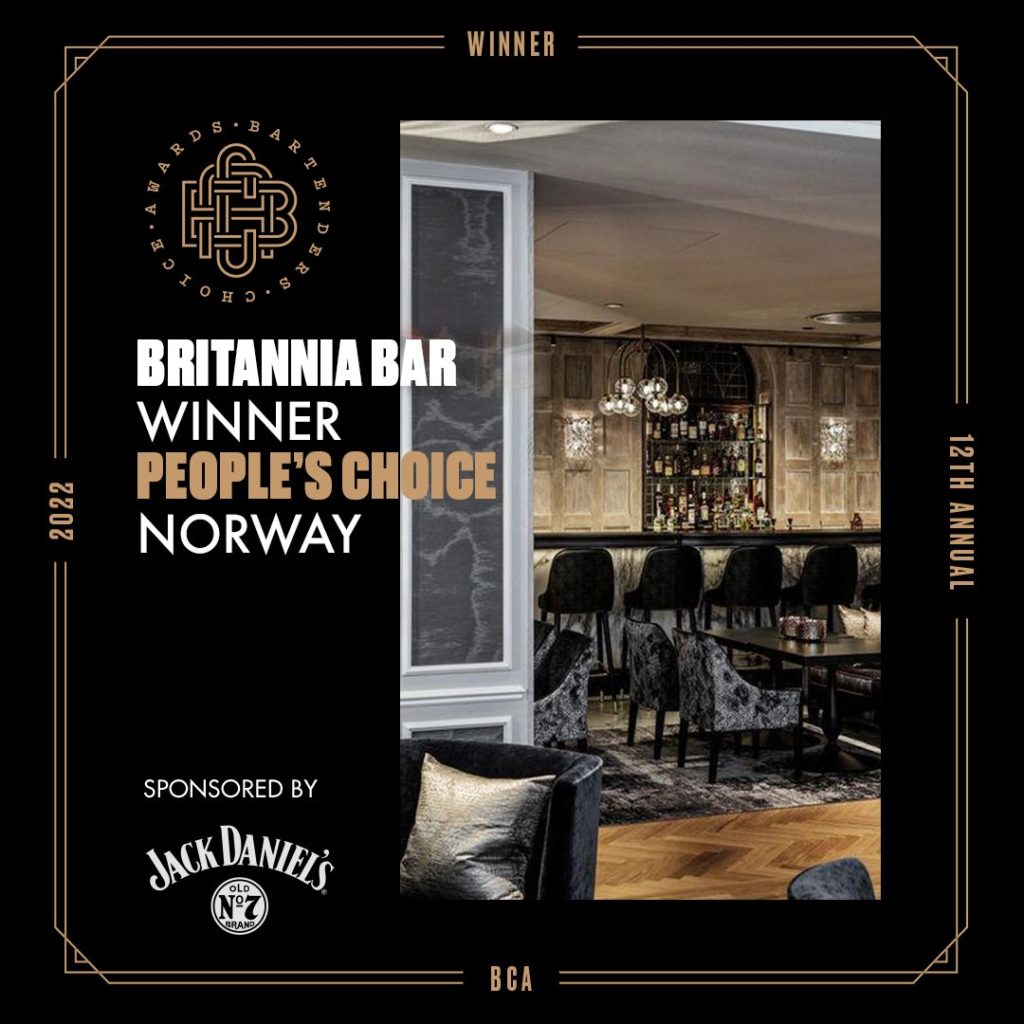 This weekend also saw the 12th incarnation of the Bartenders' Choice Awards (for the bar industry in the Nordic countries). This year's ceremony was held with a banquet at the Grand Hotel in Stockholm. During last year's award ceremony, Britannia Bar won the award for best cocktail menu with its A Spirited History menu, focusing on the history of Trondheim and historical events as a starting point and theme for the drinks.
Britannia Bar was nominated in this year's award ceremony for both best cocktail bar in Norway and best cocktail, but won neither of the two awards. However, Britannia Bar won the people's choice award for best bar in Norway! It's another great recognition of the work put up by Executive Head Bartender Øyvind Lindgjerdet and his team. The bar constantly receives fantastic feedback from guests and positive coverage from both national and international media.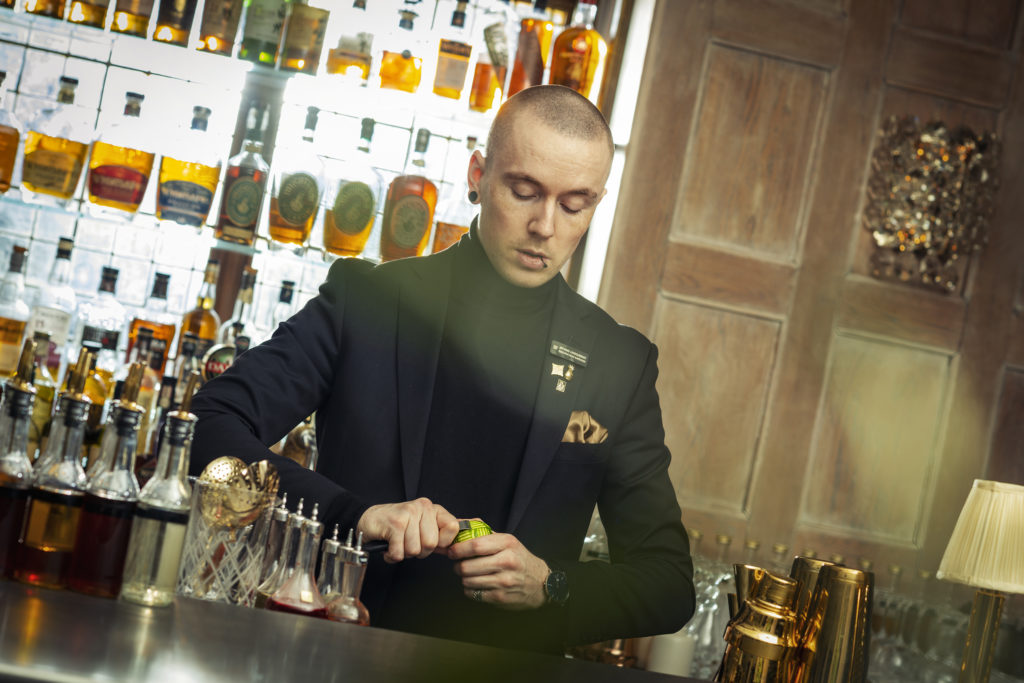 And if that was not enough, Palmehaven Waiter and Sommelier Filmon Teweldemedhin was this weekend selected to be Norway's participant in the European Championship for young sommelier in Chaine des Rottiseurs, Jeune Sommelier, which takes place on 17 September in Germany. Filmon has previously participated and impressed in the National Championships for young sommelier and trains regularly with 5x Norwegian champion Henrik Dahl Jahnsen.
Sindre Iversen from Speilsalen also competed to be Norway's representative in Chaine De Rottiseurs' international culinary championship for young chefs. Jeunes Chefs Rôtisseurs will take place in Mexico City this autumn, but unfortunately Sindre was pipped to first place by winner Tonje Svee from local restaurant To Rom og Kjøkken. Congratulations Tonje! Sindre has been admitted as a new member of the Norwegian National Cookery Team and we look forward to following him in competitions for Norway in the year ahead.