+47 73 800 805
Booking: Wed-Sat 13-18 (phone)
Regular Opening Hours:
Wed-Sat: 18:00-24:00
(Chef's Table and last seating 20:00)
Champagne Lunch: Sat 12:30-16:00
(Last seating 13.30)
Closed Sundays, Mondays and Tuesdays.
Closed dates 2023:
17th December - 10th January 2024
Career and internship:
Send your application to
Speilsalen
Reflections of Grandeur
Speilsalen (the 'Mirror Hall') is Britannia Hotel's prestige fine dining restaurant. Only 10 months after opening, Speilsalen was recognised with its first Michelin star (February 2020).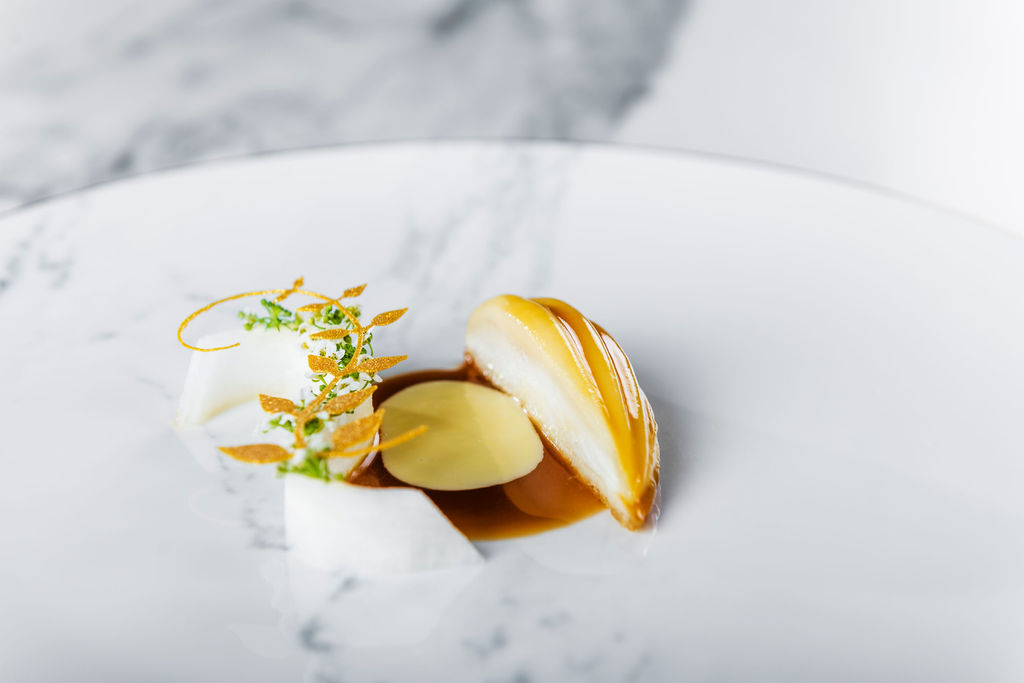 A unique fine dining experience
Head Chef Håkon Solakk's menu is designed around the finest handpicked Norwegian produce, prepared with the utmost care and respect. To complement the largely seafood-based menu, head sommelier Nikolai Haram Svorte is in charge of wine and other beverage pairings.
Guests can choose to sit in front of the action at the Chef's table (suitable for parties of 1 to 4 people) or at round tables (4 to 6 people). There is also a caviar bar (seating up to 4 people), which can be added as an experience at the start of the meal.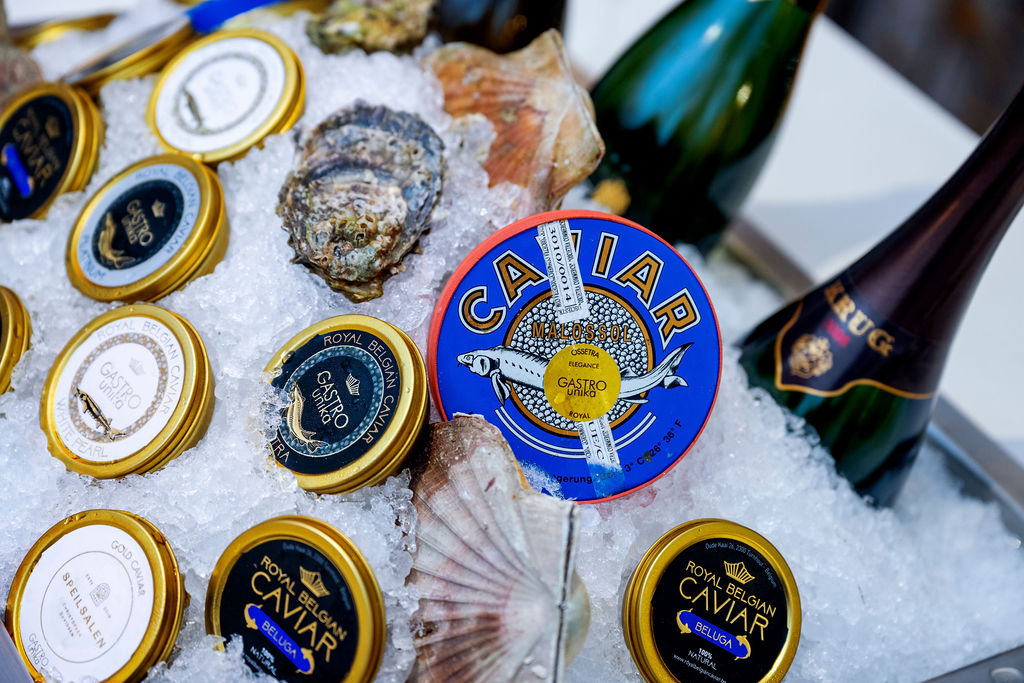 Every Saturday, Speilsalen invites you to join their Champagne Lunch with a special four-course menu and a glass of bubbles on arrival. The seafood menu is based on ingredients from the bountiful Trøndelag coast, with four courses hand-selected from the main experience (plus some special little extras along the way). Head Sommelier, Nikolai Haram Svorte, has also curated a unique Champagne-based wine pairing to accompany the lunch.
Join us for a sensory experience every Saturday, with the opportunity to taste some of the highlights of our award-winning menu. Seating is from 12.30pm.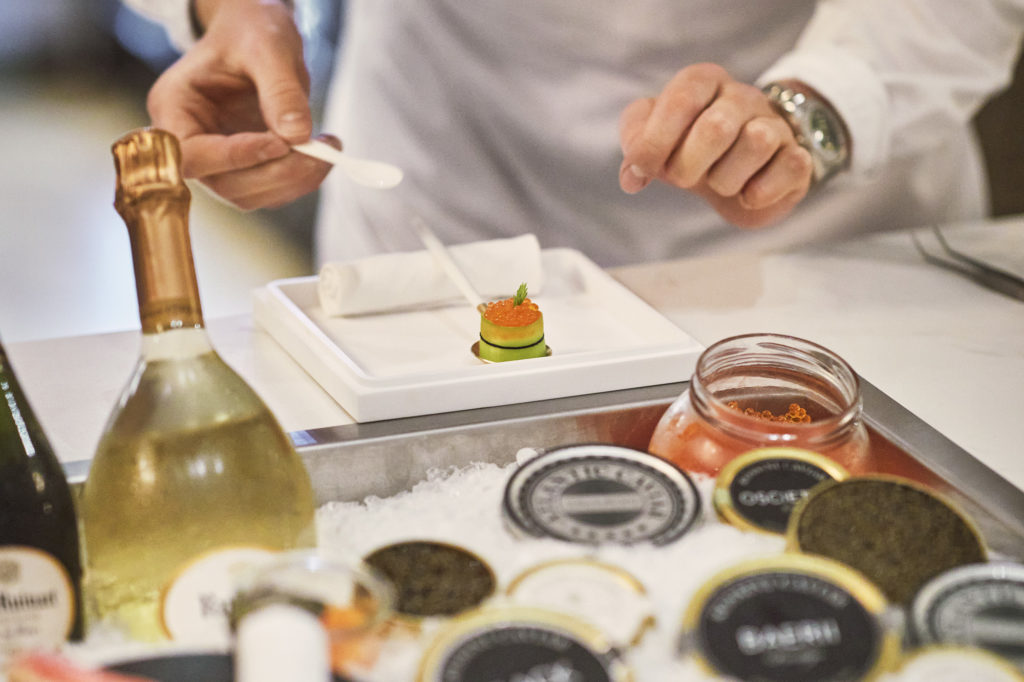 Speilsalen is open for bookings up to three months in advance, but if you would like to plan further ahead you may take advantage of one of our two overnight packages:

Packages include reservation in Speilsalen for two people, wine pairing, and overnight accommodation in one of our luxury rooms or suites, plus a whole array of extras, depending on which package you choose. The packages are available Wednesday - Saturday, on operational days throughout the year. You may also contact us directly to organise a special occasion for a larger group.