+47 73 800 803 
Regular opening hours:
Monday – Friday: 06.30 - 23.00
Saturday – Sunday: 08.00 – 23.00
(kitchen closes 10pm)
Brasserie Britannia
The decoratively-tiled Brasserie Britannia is an urban dining space in Trondheim with the classic bistro style. A high tempo drop-in eatery for every-man and every-woman. Informal, alive with people and pulsating with great dishes. No fuss, comfort classics like croque monsieur and onion soup, alongside 'plat du jour', with two or three sumptuous courses every day.
Everyone is always welcome at the Brasserie; Britannia's liveliest corner.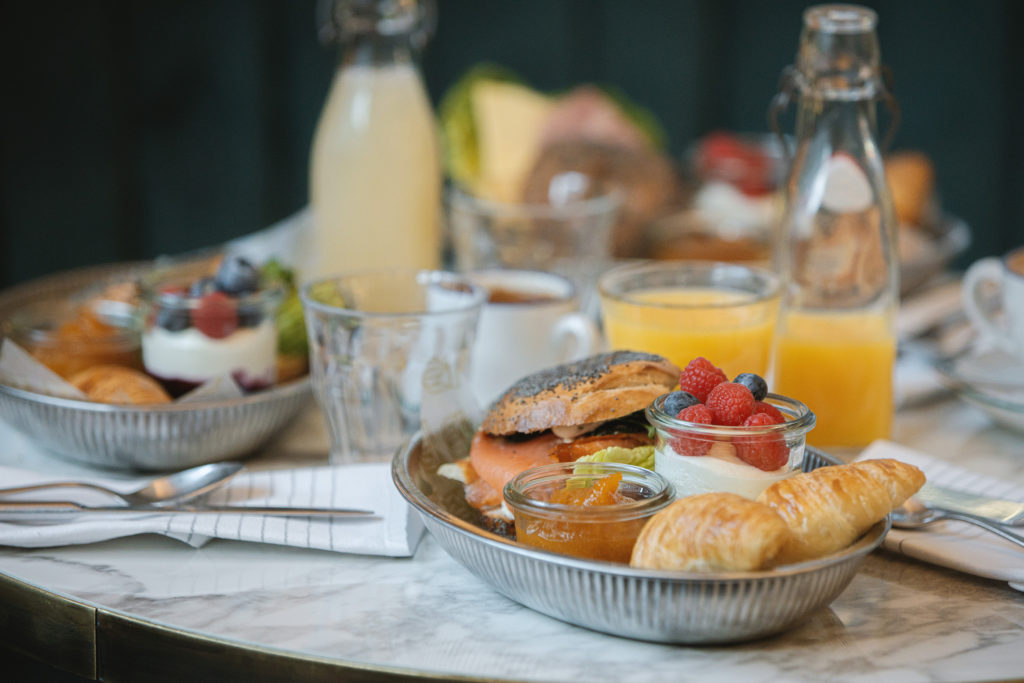 Breakfasts at the Brasserie
Welcome to our new breakfast concept. The special curated breakfast is a twist on a Brasserie Breakfast, it includes;
• Your choice of barista coffee
• Bottle of orange juice or apple juice
• Freshly baked bagels, with your choice of
topping.
• Yoghurt with muesli
• Crossaint and marmalade
Price per person nok 195, -

Perfect start to the day, relax in the restaurant or grab and go.
Served:
Monday - Friday: 06.30 -11.00
Saturday - Sunday: 08.00 - 11.00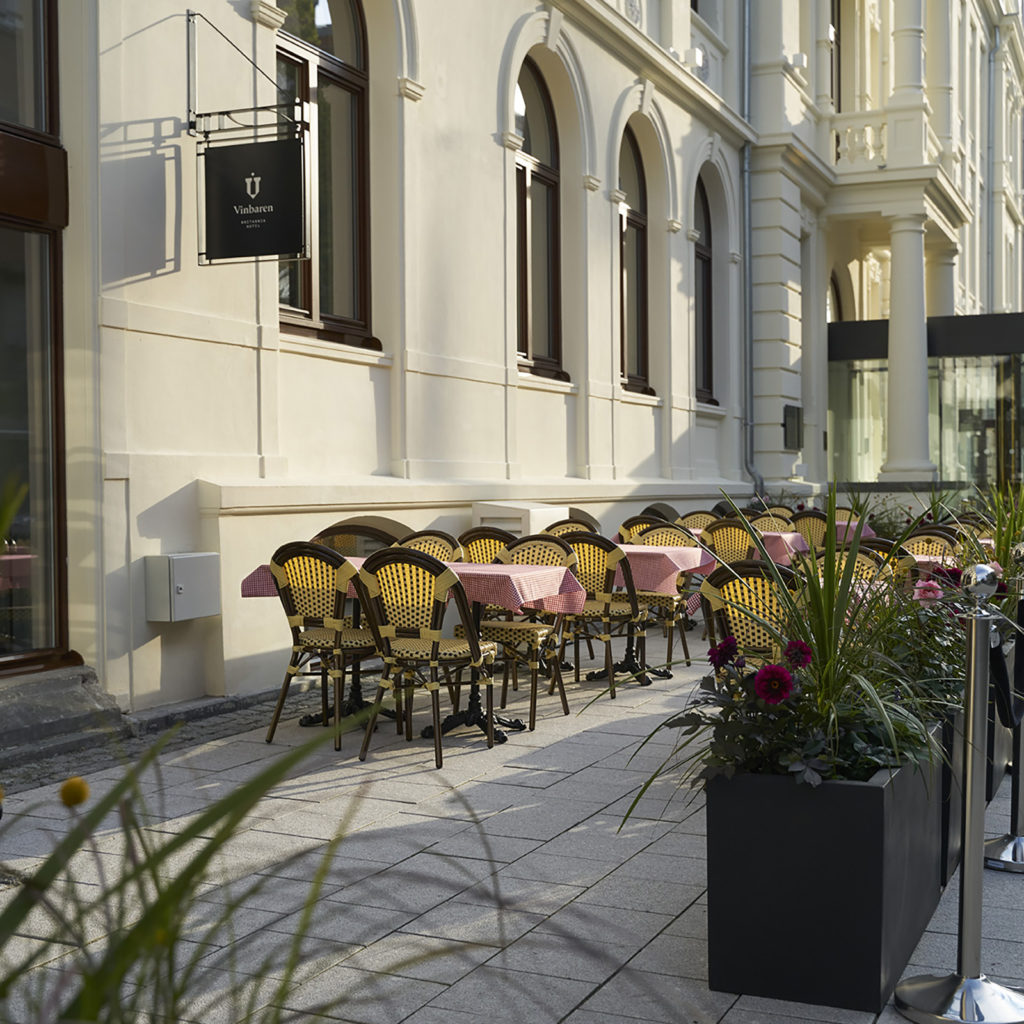 Outdoors serving is open until midnight everyday, with umbrellas and patio heaters. This summer (4th July to 8th August) we also have DJs performing on Sunday afternoons from 1pm to 5pm, to give that proper St. Tropez vibe!
Covid-19 / Corona Virus update:
In accordance with current national and local restrictions to limit the spread of Covid-19, our restaurants have limited capacity, in order to ensure the necessary distance between tables in the restaurant. If your party requiresextra distance between each guest at your table please contact us directly so that we can make arrangements. In order to ensure safe and effective infection control, we ask all our bar and restaurant guests to pre-book their tables via our website or via 73 800 800.
Please also show up for your reservation at the correct time, to avoid mingling, bottlenecking and unnecessary crowds in the common areas. Thank you in advance for your understanding and compliance.
Read more about how we are responding to the latest regulations here.
Brasserie Britannia
Our menus
Food served from 11am until 10pm, Monday to Sunday