+47 73 800 803 
Regular opening hours:
Monday – Friday: 06.30 - 23.00
Saturday – Sunday: 08.00 – 23.00
(kitchen closes 10pm)
Brasserie Britannia
The decoratively-tiled Brasserie Britannia is an urban dining space in Trondheim with the classic bistro style. A high tempo drop-in eatery for every-man and every-woman. Informal, alive with people and pulsating with great dishes. No fuss, comfort classics like croque monsieur and onion soup, alongside 'plat du jour', with two or three sumptuous courses every day.
Everyone is always welcome at the Brasserie; Britannia's liveliest corner.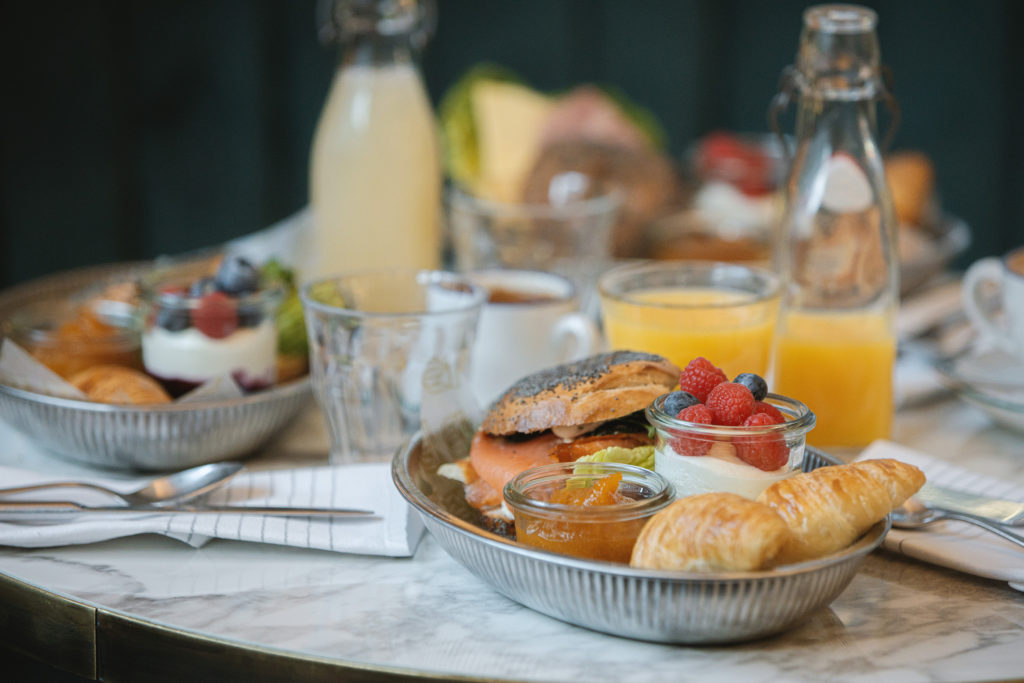 Breakfasts at the Brasserie
Welcome to our new breakfast concept. The special curated breakfast is a twist on a Brasserie Breakfast, it includes;
• Your choice of barista coffee
• Bottle of orange juice or apple juice
• Freshly baked bagels, with your choice of
topping.
• Yoghurt with muesli
• Crossaint and marmalade
Price per person nok 195, -

Perfect start to the day, relax in the restaurant or grab and go.
Served:
Monday - Friday: 06.30 -11.00
Saturday - Sunday: 08.00 - 11.00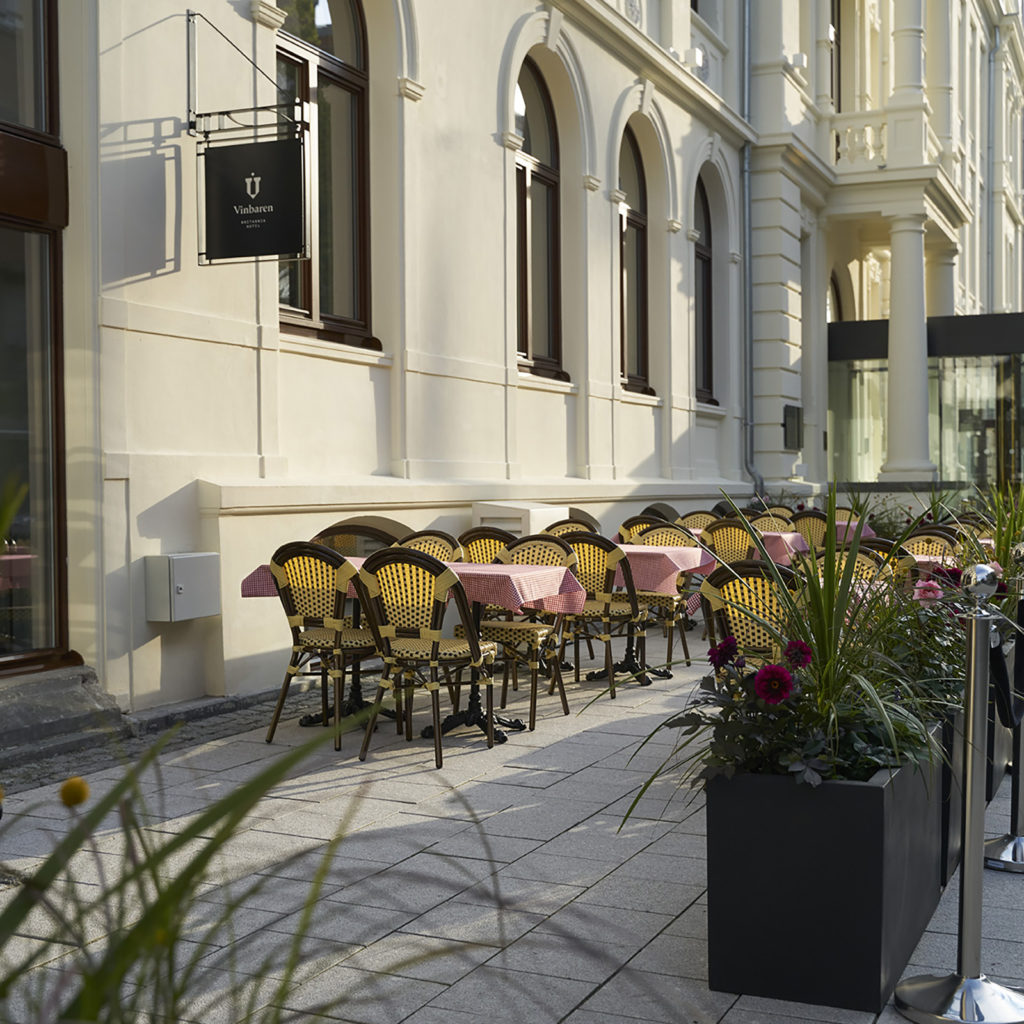 Brasserie Britannia
Our menus
Food served from 11am until 10pm, Monday to Sunday