+47 73 800 807
Opening Hours:
Wednesday to Thursday: 16:00-24:00
Friday: 16:00-02:00
Saturday: 16:00-02:00
Vinbaren
Britannia's wine bar
Britannia's Vinbaren (The Wine Bar) is a living cellar. A bar and three wine tasting rooms, lined by 10,000 of the world's best bottles. To step down into this hallowed space is to immerse yourself in the broadest selection of wines found anywhere in Norway, accompanied by the finest cheese and cured meats. Served by some of the greatest sommeliers in the region. Here lies the opportunity to taste some of Britannia Hotel's finest wines.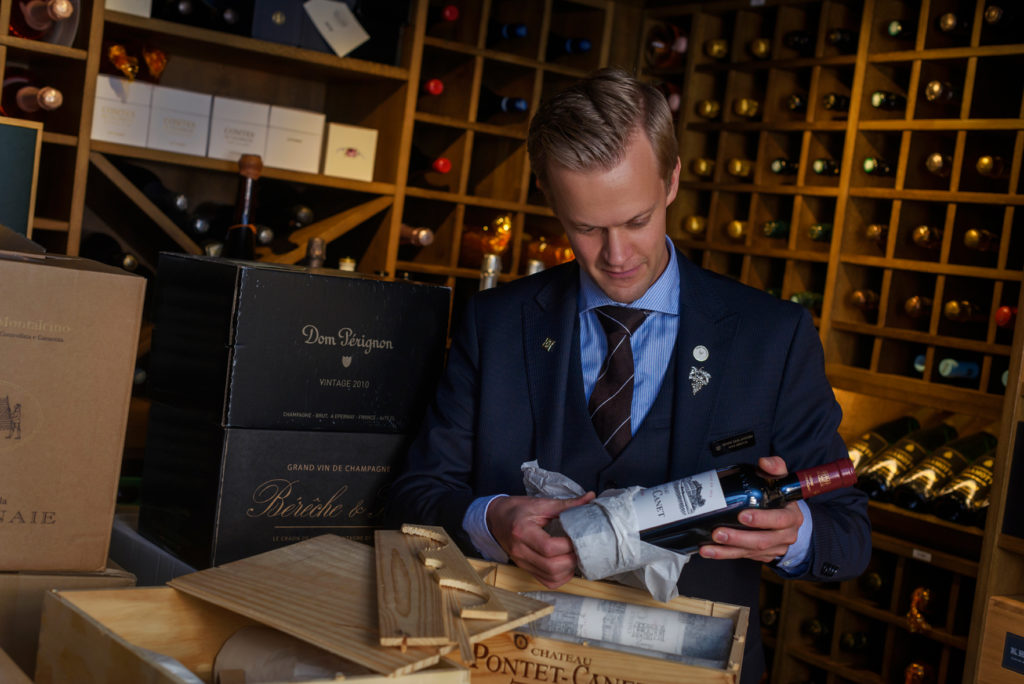 In order to establish the collection, Britannia scoured producers from all over the world, acquiring bottles not on the market anywhere else and securing exclusive vintages. Vinbaren is a destination for both experts and beginners. It has an excellent selection of French, Spanish and Italian wines, and an even more impressive array from other wine-producing countries like Portugal, Lebanon, USA, South Africa et al. Wines which are available by the bottle and by the gass.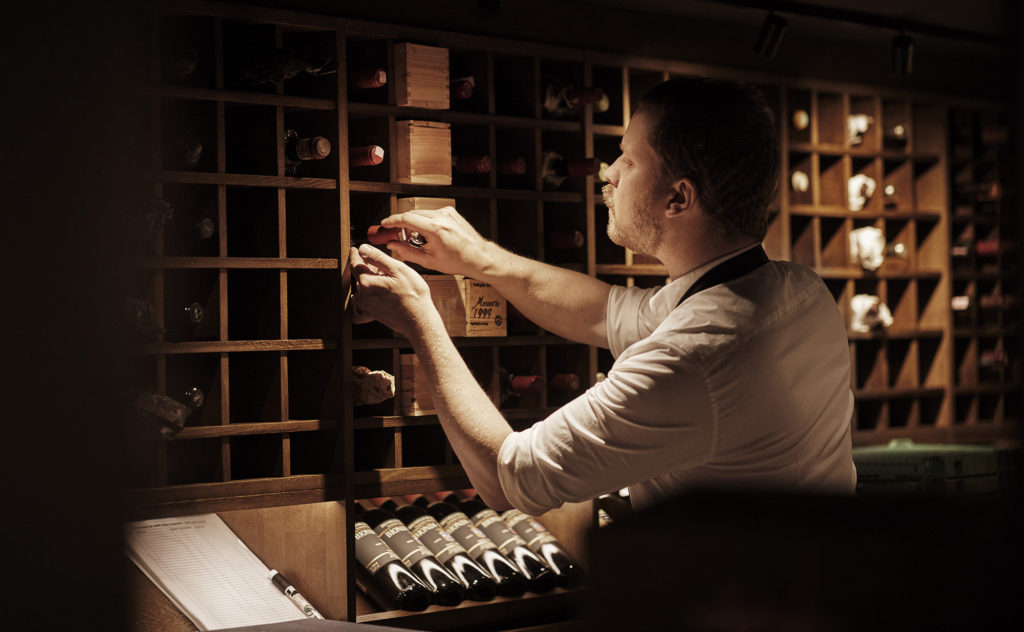 Every Friday, cellar master Thomas Anderson digs deep into Britannia's wine cellar to find a special bottle of wine to kick off the weekend (he 'pops the bottle' at 5pm). For wine lovers this is an opportunity enjoy rare bottles, sharing the cost with other aficionados. the perfect start to the weekend!
Vinbaren
Our menus
With thousands of wines available, with hundreds available by the glass, Vinbaren is the perfect place to while away an afternoon or evening, exploring the all the delights the cellar has to offer.