+47 73 800 802 
Opening Hours:
Tuesday-Satuday: 17:00-23:00
(Kitchen closes 22:00)
Jonathan Grill
A steak house with international flair
Jonathan Grill in Trondheim is the first restaurant in Norway with signature Japanese table grills, smoke-free, where you can cook your own meat, fish, seafood and vegetables. Dry-aged cuts of the finest meat and game. Norwegian seafood and hand caught shellfish, alongside the freshest local vegetables. All expertly prepared and delivered to the table, accompanied by signature sauces and sides.
Alternatively, diners can choose to eat in the steakhouse side of the restaurant, where our chefs take on the grilling and preparing everything from Japanese Wagyu beef to local scallops. Sit back and enjoy the making of memories.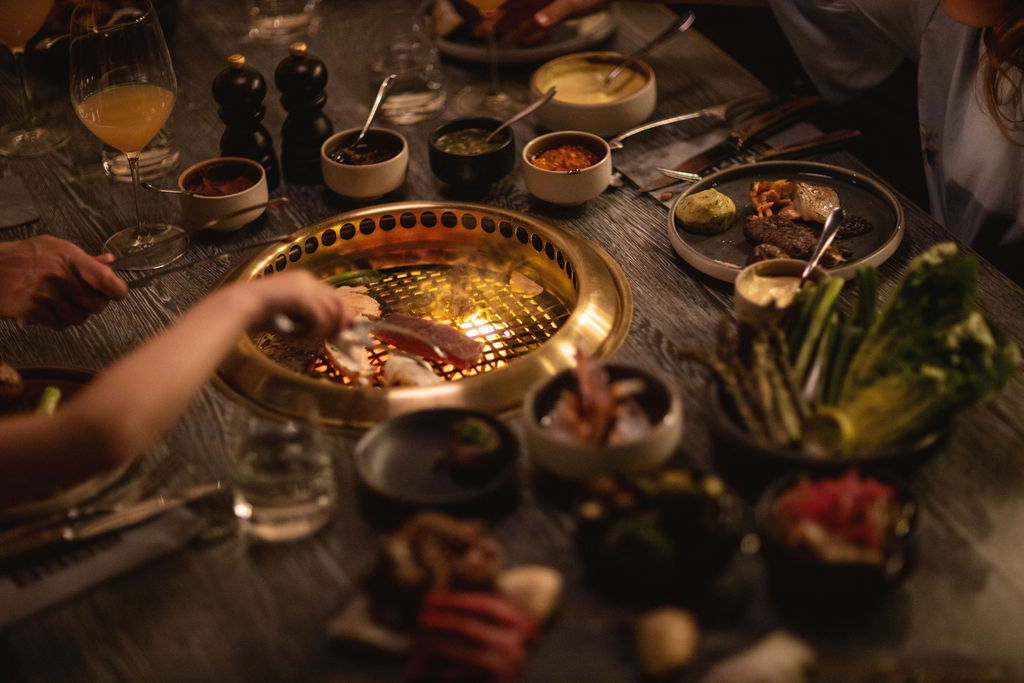 Steakhouse with an international flair
Britannia Hotel has always been a house of international influences, but never has this blend been as apparent as on the sizzling grills of this newly appointed basement restaurant.
There are two sides to the restaurant: the à la carte offering, which specialises in the choicest cuts selected from the extensive dry-aging refrigerator; and the grill table side, a unique dining experience where guests can grill their own food.
See the blackboard for the daily specials, with fresh meat and fish options. The specials are available on both sides of the restaurant: if you're sat at the grill table, your selection will be prepared for the table-top grills and accompanied by a range of sides. If you are sat at the à la carte side, your selection will be grilled to your preference by the chefs in the kitchen.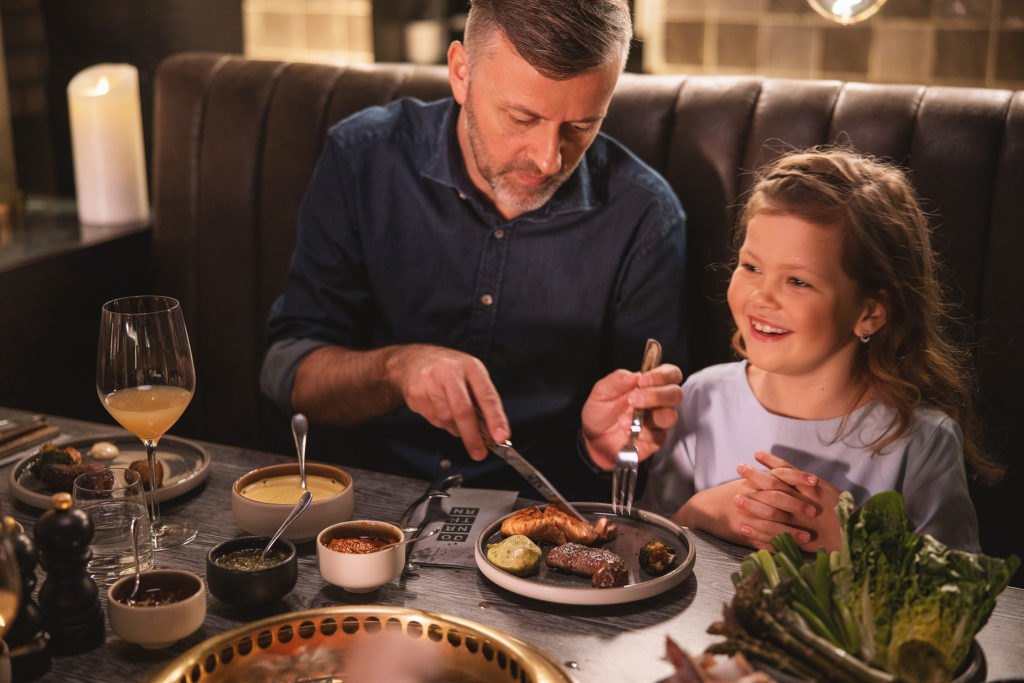 Jonathan Grill
The raw heaviness of Jonathan Grill lies in its pure and honest charm: an explosion of fire, wood and stone.