+47 73 800 802 
Opening Hours:
Mon-Sun: 17:00-23:00
(Kitchen closes 22:00)
Jonathan Grill
A steak house with international flair
Jonathan Grill in Trondheim is the first restaurant in Norway with signature Japanese table grills, smoke-free, where you can cook your own meat, fish, seafood and vegetables. Dry-aged cuts of the finest meat and game. Norwegian seafood and hand caught shellfish, alongside the freshest local vegetables. All expertly prepared and delivered to the table, accompanied by signature sauces and sides.
Alternatively, diners can choose to eat in the à la carte side of the restaurant, where award-winning chefs take on the grilling, preparing everything from Japanese Wagyu beef to local scallops. Sit back and enjoy the making of memories.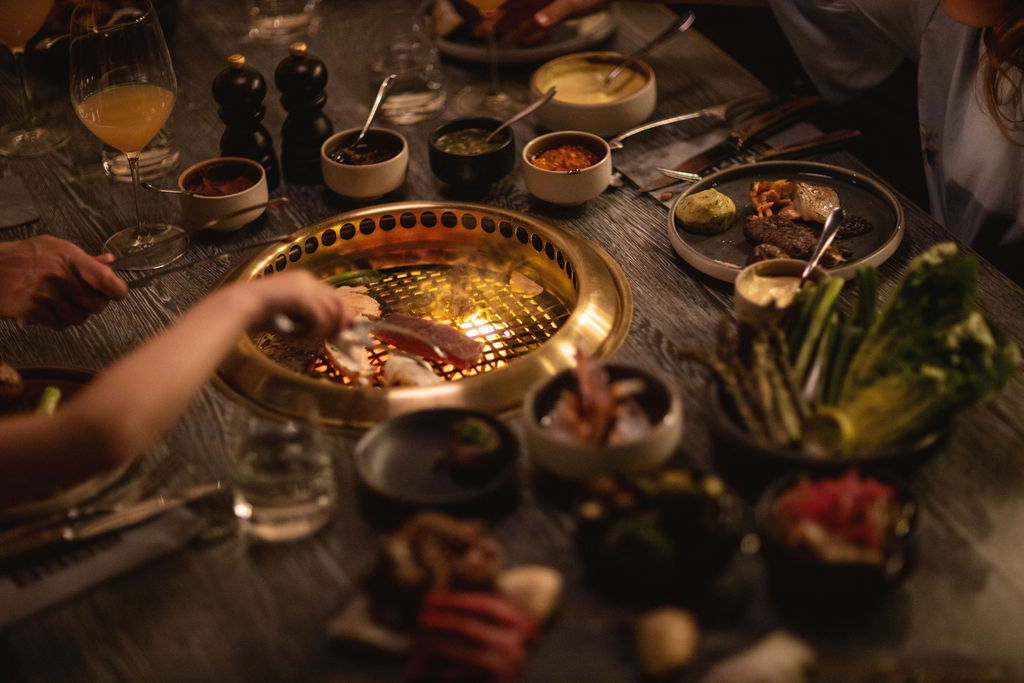 Jonathan Grill
Our menus
Choose between the excitement of the grill tables, where you can grill you own incredible ingredients, alongside our signature sides and accompaniments, or sit in our enigmatic à la carte restaurant, where you can choose the finest cuts, prepared by our award-winning grill team.
Jonathan Grill
The raw heaviness of Jonathan Grill lies in its pure and honest charm: an explosion of fire, wood and stone.